[fusion_builder_container type="flex" hundred_percent="no" equal_height_columns="no" menu_anchor="" hide_on_mobile="small-visibility,medium-visibility,large-visibility" class="" id="" background_color="" background_image="" background_position="center center" background_repeat="no-repeat" fade="no" background_parallax="none" parallax_speed="0.3″ video_mp4="" video_webm="" video_ogv="" video_url="" video_aspect_ratio="16:9″ video_loop="yes" video_mute="yes" overlay_color="" video_preview_image="" border_color="" border_style="solid" padding_top="" padding_bottom="" padding_left="" padding_right=""][fusion_builder_row][fusion_builder_column type="1_1″ layout="1_1″ background_position="left top" background_color="" border_color="" border_style="solid" border_position="all" spacing="yes" background_image="" background_repeat="no-repeat" padding_top="" padding_right="" padding_bottom="" padding_left="" margin_top="0px" margin_bottom="0px" class="" id="" animation_type="" animation_speed="0.3″ animation_direction="left" hide_on_mobile="small-visibility,medium-visibility,large-visibility" center_content="no" last="true" min_height="" hover_type="none" link="" border_sizes_top="" border_sizes_bottom="" border_sizes_left="" border_sizes_right="" first="true"][fusion_text]
5 Healthy Habits to Take Up in the New Year
As we head into the second month of the year, we are also approaching the time of year that New Year's resolutions start to get hard and many abandon their New Year's ambitions.
It can be overwhelming to start something new, especially when it is a little uncomfortable.
Our tip is to start small, pick one of the healthy habits from below and stay the course. If you can make it to the 90 day mark it will likely become who you are and a healthy habit for life.
If you find that you are struggling with your New Year's goals, a Fit2Live coach can certainly help with support and accountability.
We will not bore you with another article on goal setting but rather some healthy habits that you can take into the new year and start living your best life in 2023.
Here are 5 healthy habits to start up immediately.
1 – Move everyday –
This is really simple, get off the couch and support your own bodyweight.  The more you move the healthier you'll be (don't be too extreme here).  Aim for a step goal, a time goal for movement each day or an objective (carry the laundry up and down the stairs 10 times or walk around the block each day).  It's also important to hit the weights at least 3 days per week for 30 minutes.
If you're having trouble with this, try taking a group class or hiring a personal trainer to help get you started and keep you focused on your goals.  Get off the couch and do something! If you can support your own bodyweight and get slightly uncomfortable then you are well on your way. Enlist the help of a community and coach and you'll be crushing it!
2 – Sleep 7+ hours every night –
Aim for at least 7 hours of restful shut eye daily.  This will aid in mental and physical recovery and alertness.  Some things you can do to help here would be getting early morning sunlight, as well as creating a wind down routine at night. Also, aiming to keep your sleep and wake times the same (within 30 minutes) on the weekends will help as well.  If sufficient sleep could be bottled into pill form it would be the best performance enhancing drug on the market. We can live longer without food and water than sleep, it's that important!
3 – Eat a serving of Vegetables and Protein at every meal –
Prioritize a serving of vegetable and protein at every meal.  Vegetables provide vital micronutrients which give us energy and promote proper digestion, blood sugar levels and appetite suppression. Protein helps to keep you full for an extended period which will prevent overeating.  It will also help in preserving muscle while increasing your ability to burn fat.
Not sure where to start with this? Check out these 4 tips for eating more vegetables.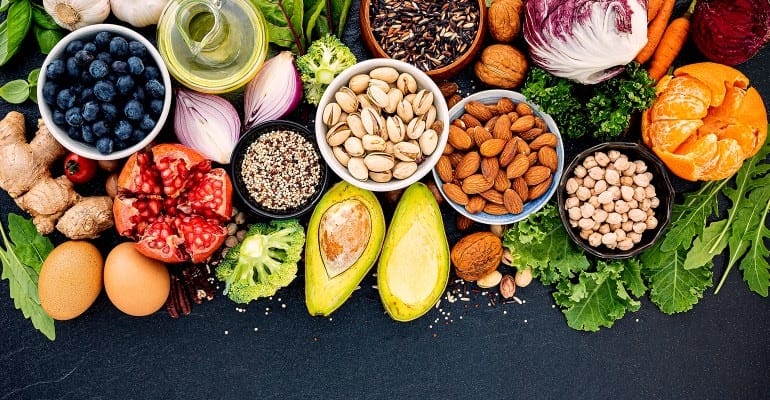 4 – Silence –
This one is super important for the mental health side of things.  Silence is different for everyone.  It could look like meditation, breath work, reading, journaling etc.  I personally enjoy spending 10-15 minutes every morning reading, meditating and doing some relaxing breath work.  It helps my mind get sharp for the day ahead.  Don't pick something overwhelming, just start with one thing and do it daily.
5 – Get Help/Get Happy –
This is probably the most important thing that anyone can do.  Life is short and is meant to be enjoyed.  Too many people suffer in silence or try the same approach year after year expecting different results (insanity). Others see an image on social media and think that should be them as well. In reality, what they really need is a support system that builds them up, celebrates their small and big wins and supports them during the tough times. If you really want to add fuel to your health lifestyle habit fire, enlist the help of a coach who has expertise and experience in making real, sustainable change in nutrition, wellness and fitness. We know quite a few that fit this bill at Fit2Live ;).
Keep in mind that the idea is to get one percent better everyday, not 500% better in month one only to revert back to -501% on day 31.
You do not need to make a complete lifestyle overhaul in the first month of the year.  In most cases, you'd be better off picking one of the above 5 and really hammering it for 90 days until it becomes a habit.
Once it becomes a habit, revisit this list and repeat.  It will make a major impact in your life! This is also why our Nutrition and Wellness program starts with at least 90 days, so we can make those habits stick for life, not just the first 10, 20 or 30 days of the year.
Bonus Tip #6- Master Your Morning
____________________________________________________________________________
Need help staying on track with your healthy lifestyle habits?
We can help!
Just book your free No Sweat Intro Consultation HERE and we'll guide you towards your health and fitness goals!
Hope to see you soon!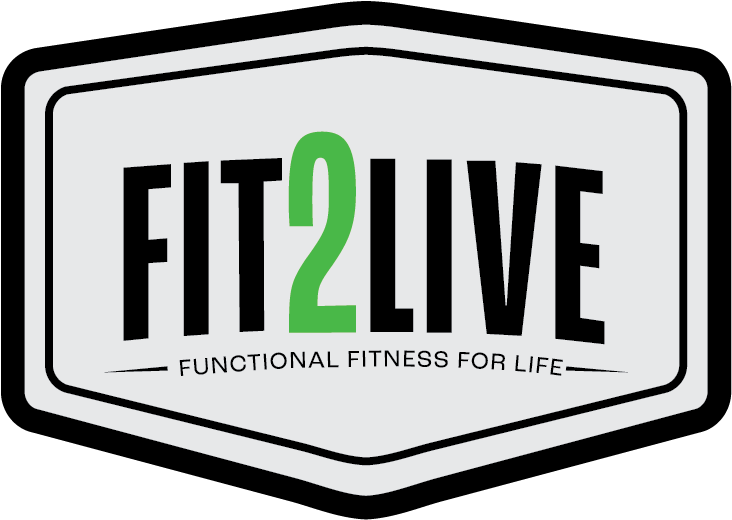 [/fusion_text][/fusion_builder_column][/fusion_builder_row][/fusion_builder_container]