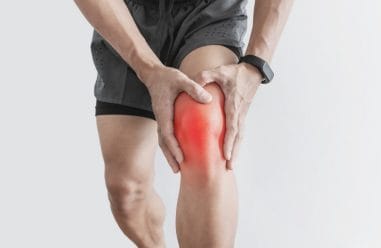 Our motto at Fit2Live when it comes to movement and injuries is 'scaling is not a crime" and "scale for life".
Scaling is how we tailor each workout to give every member the best workout and hour of their day and how we work on making fitness gains sustainable for life!
Scaling also happens to be the key to overcoming an injury faster.
That means that if you are injured or dealing with a muscle or joint irritation, then still come see us and we will work around it.
If you have a shoulder injury, we will work with your lower body, core and cardio. If you have a knee irritation we will work with your upper body, posterior chain and core.
We can also prescribe you prehab and rehab exercises to help speed up your recovery process. We know how to spend your class time in the most productive way possible.
There is ALWAYS something you can do and purposeful work to be done on different areas in the body and in different energy systems that were maybe otherwise neglected.
Your exercise and health habit is too important to just throw away completely every time you have an irritation or minor injury.
What do you do when your car develops a weird sound or a breakdown (injury). You take it to the mechanic so you can get back on the road to safe and effective movement. Your Fit2Live Coach is your mechanic and key to safe movement as well as other healthcare professionals in the event of a more serious injury.
Scaled movement is the key
The majority of good healthcare professionals will tell you that the body heals quicker when it is in motion, releasing endorphins, increasing blood flow and flushing out inflammation. As long as it is movement that is scaled appropriately, it will be your best option for recovering quicker, an active recovery is the most effective way to recover. Our Coaches are experts at scaling workouts appropriately based on the stimulus of the day and any potential injuries or irritations you may be dealing with.
Part of having the best hour of your day at Fit2Live is leaving the gym feeling just as good if not better than when you arrived and moving and having your Coach help you scale appropriately is the way to do just that!
Even with major injuries, with some creative thinking we can make it a pleasant experience for you.
Now, on top of 'scaling' each session to make it a pain-free one for you.
We recommend the following steps:
Go to a relevant health care professional for that injury if you have sharp, acute or burning pain that won't go away. Or if you have constant achy pain that lasts more than 2 weeks at a time or is increasing in pain.
Do exactly what that health care professional says for the required amount of time.
Get that professional to send us the plan in full detail.
We will then help you with it, keep you accountable and add it into your programWe can make sure you do that plan instead of certain items in the standard warm-up or cooldown of general warm-up, add the rehab exercises as 'to your strength exercises, or if your doctor/physio/chiro has any specific instructions for us – we will do that.
If you would rather work on overcoming your injury or irritation in a private setting with more specific prescription from your Fit2Live Coach we can help out.
Just email info@fit2livegym.com to set up a Personal Training session.
So if you are dealing with an irritated or injured muscle or joint, still attend your group class or personal training sessions.
If you see a medical professional forward their recommendations has emailed us and lets work together to make sure you are still training and recovering at the same time. I'm sure they will agree that full resting for weeks/months at a time with no exercise is not the answer.
Follow this path and you'll be on your way to pain free movement sooner rather than later.
We'll be with you every step of the way!
__________________________________________________________________________
Need help overcoming an injury?
We can help!
Book a free No Sweat Intro Consultation HERE to take the first steps towards overcoming your aches and pains.