[fusion_builder_container type="flex" hundred_percent="no" equal_height_columns="no" menu_anchor="" hide_on_mobile="small-visibility,medium-visibility,large-visibility" class="" id="" background_color="" background_image="" background_position="center center" background_repeat="no-repeat" fade="no" background_parallax="none" parallax_speed="0.3″ video_mp4="" video_webm="" video_ogv="" video_url="" video_aspect_ratio="16:9″ video_loop="yes" video_mute="yes" overlay_color="" video_preview_image="" border_color="" border_style="solid" padding_top="" padding_bottom="" padding_left="" padding_right=""][fusion_builder_row][fusion_builder_column type="1_1″ layout="1_1″ background_position="left top" background_color="" border_color="" border_style="solid" border_position="all" spacing="yes" background_image="" background_repeat="no-repeat" padding_top="" padding_right="" padding_bottom="" padding_left="" margin_top="0px" margin_bottom="0px" class="" id="" animation_type="" animation_speed="0.3″ animation_direction="left" hide_on_mobile="small-visibility,medium-visibility,large-visibility" center_content="no" last="true" min_height="" hover_type="none" link="" border_sizes_top="" border_sizes_bottom="" border_sizes_left="" border_sizes_right="" first="true"][fusion_text]
March 2023
Get to know Jason's Success Story at Fit2Live Below!
This month's spotlight is on the easy going, hard working and down to earth Jason Chaput!
Jason has been kicking butt at Fit2Live since January of 2018.
In that time Jason has rekindled his love for doing challenging things while continuing to work towards performance goals. He has also added a couple of kids to the mix; he's certainly applied his functional fitness outside of the gym to keep up with two boys at home.
Jason never whines, complains or questions the task at hand.
He consistently shows up, works hard, and has a little bit of fun. He is also just a genuinely great human being.
For these reasons and many more, Jason has been chosen as our member of the month for March. 
Tell us a little about yourself, where you're from, what you do outside of Fit2Live, family, hobbies, etc.
I'm originally from Northwest Minnesota/Northeastern North Dakota but have since had career stops in Kansas, Texas, Indiana, and now Michigan for the last ten years – I think we're pretty committed to not leaving Michigan now. I spend most of my time outside of Fit2Live hanging out with my wife, two little boys – Sam (3) & Rece (8 months), and currently searching/interviewing for a job. I've recently made a decision to re-focus on my health and well being and am so grateful to my family for allowing me the opportunity to take this journey.
When and why did you get started at Fit2Live?
I started at Fit2Live back in December 2017 – does not seem that long ago, wow! My wife and I had moved into A2 from Chelsea and I had been at a gym out there for a couple years but wanted to try something new and closer to our new home. I wasn't fully committed to CrossFit as I had not done much weightlifting/functional fitness activities as a former runner but was also starting to realize that running just was not going to be sustainable for me in the long term. Starting and continuing on at Fit2Live has been the best choice I've made for my health maybe ever!
What is your fondest memory at Fit2Live?
I would say one of my fondest memories at Fit2Live was when I tried to quit, ha. I was stressed with work and just not getting to the gym so I emailed Ryan and told him I was planning to quit about 5 years ago and he said let's chat the next time I was in for class. He of course talked me into staying (Thank You Ryan!) and told me instead of quitting he challenged me to get to the gym more often. Looking back on it now, I think that was the beginning of my current journey of committing to a healthier overall lifestyle.
What do you like most about Fit2Live, what keeps you coming back?
I love the variety of classes! I'm not just talking about the programming which is obviously great but more so the class "regulars". I've been a regular at 5:30p classes for a few years, the "Nooner" classes during/after the Covid shutdown, and now I've been pretty consistent with the 9am crew the last couple months. All of the groups of people have been so fun to be around, so supportive of one another and it just makes it easier to want to come to the gym when you know you'll be working out with a wonderful group of people no matter when you can make it.
You come from a Division 1 athletic sprinting background. In what ways has Fit2Live/CrossFit filled that void in your life? Any crossovers between college training and CrossFit?
Wow, that was a long time ago! Hmm…I think CrossFit and Fit2Live have provided me with an opportunity to go to that ultra competitive level occasionally instead of feeling like I absolutely need to push myself hard multiple times a day as a competitive athlete often does.
As far as crossovers between the two, I would say nutrition and taking care of & listening to your body are pretty similar. Many of us are not elite level athletes as we age so if you can be consistent with your fitness and nutrition while focusing on hydration and doing what is needed to get your body and mind ready for the next day's workout, you'll probably be on track to meet any goals you set.
Give us a fun, maybe unknown fact about yourself.
Well I'm not usually affected too much by cold weather and probably could say I often enjoy it. I thought it would be fun to run the Antarctic Ice Marathon (many years ago) but couldn't quite justify $20k just to run around on the snow and ice when I could just go to my hometown in Jan/Feb and have similar or worse weather. Still would love to visit there someday though.
What would your last supper/meal be?
Oh my gosh, I'm the worst eater ever. Probably homemade macaroni and cheese with a package of Oreos and milk for dessert…the whole package. I can see E.J. just shaking her head right now.
If you could make the workout "Jason", what would it look like (movements, repetitions, etc)?
Oh it would be mostly legs and NO burpee's or rope climbs –
For Time
15 Power Cleans (135/95)
200m Run
30 Ball slams (30/20)
200m Run
15 Deadlifts (225/155)
200m Run
30 Wall Balls (20/14)
200m Run
FAVORITES!
Favorite movie: The Shawshank Redemption
TV show: Cobra Kai
Song: Born To Run – Bruce Springsteen
Book: I rarely read books but would suggest the Go-Giver to anyone – was a terrific one-day read.
Quote: Success is a journey, not a destination. The doing is often more important than the outcome. – Arthur Ashe
What future fitness goal are you currently working towards?
Right now I'm just trying to be better about being balanced and consistent with my fitness activities and nutrition. Slowly increasing exercise durations/intensity/frequency while paying attention to my body and not just pushing through little injuries is my focus right now.
THANKS FOR BEING AWESOME JASON! KEEP UP THE GREAT WORK!
_________________________________________________________________________________
Want to start your fitness journey just like Jason?
We'll chat about your goals and how we can best help you to start taking action towards them.
Hope to see you soon!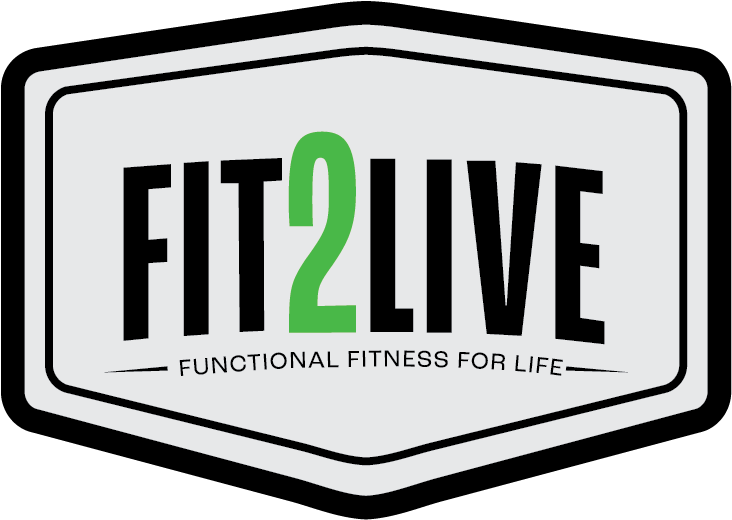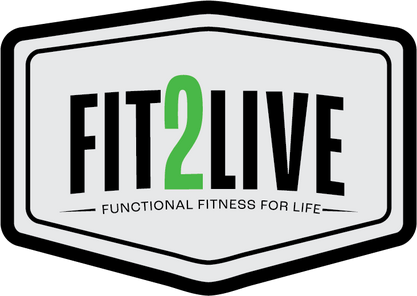 [/fusion_text][/fusion_builder_column][/fusion_builder_row][/fusion_builder_container]