[fusion_builder_container type="flex" hundred_percent="no" equal_height_columns="no" menu_anchor="" hide_on_mobile="small-visibility,medium-visibility,large-visibility" class="" id="" background_color="" background_image="" background_position="center center" background_repeat="no-repeat" fade="no" background_parallax="none" parallax_speed="0.3″ video_mp4="" video_webm="" video_ogv="" video_url="" video_aspect_ratio="16:9″ video_loop="yes" video_mute="yes" overlay_color="" video_preview_image="" border_color="" border_style="solid" padding_top="" padding_bottom="" padding_left="" padding_right=""][fusion_builder_row][fusion_builder_column type="1_1″ layout="1_1″ background_position="left top" background_color="" border_color="" border_style="solid" border_position="all" spacing="yes" background_image="" background_repeat="no-repeat" padding_top="" padding_right="" padding_bottom="" padding_left="" margin_top="0px" margin_bottom="0px" class="" id="" animation_type="" animation_speed="0.3″ animation_direction="left" hide_on_mobile="small-visibility,medium-visibility,large-visibility" center_content="no" last="true" min_height="" hover_type="none" link="" border_sizes_top="" border_sizes_bottom="" border_sizes_left="" border_sizes_right="" first="true"][fusion_text]
Mike joined Fit2Live at the beginning of December 2022.
Since that time he has improved his positive mindset, proven to himself that with hard work, consistency and coaches by your side you can accomplish amazing things in a short amount of time.
Not only has Mike created and maintained many healthy lifestyle habits but he has also lost 7lbs and 6% body fat and he has gained 3.5 lbs of muscle!
Mike has become an enthusiastic member of our 6 a.m. crew and a valuable asset to our community. 
He has big plans to continue to balance out and overcome other vices in his life going forward all while loving every step.

Read his inspiring story below!
The Catalyst For Change
At the end of 2022 I made the decision to regain full control over my health and wellness. While sitting in the airport awaiting a flight back home I googled, "Best Gym in Ann Arbor". This is how I found Fit2Live, and let me tell you that google search was spot on accurate in this being the best gym in the area, hands down no questions asked! I scheduled a consultation which is when I had the opportunity to meet Ryan. He explained how the gym worked, and what kind of offerings were available and I could tell I was where I needed to be. I dove in head first and signed up for the 90 day transformation which includes nutrition/wellness coaching along with a variety of other incredible resources. This has been beyond valuable as I have gained so much more than just more strength and stamina, but also improved habits outside of the gym!
Not Your Average Gym
I have learned that a gym can be so much more than just a place to exercise. I've learned that adding new positive habits is easier than you may think, and wow do they add up in the right direction! I've learned that scaling is not a crime. I've learned that cross-fit isn't just for extreme athletes, but rather everyone and anyone. I've learned that a first bump after a hard set can change your outlook for the whole day.
Nutrition/wellness coaching is certainly something to consider if you want to maximize your time in the gym. Although I've found that it goes so much farther than the workout. Having a great nutrition/wellness coach has benefited me in my mental health and overall confidence, improved my relationships at home and in my business, has allowed me to pass on many of the great habits I've learned from the program onto others, and will continue to pay dividends for a lifetime. Match that with the incredible support system found at Fit2Live, and it's a perfect recipe for success. I would recommend Fit2Live's nutrition/wellness coaching to everyone, it is that slight edge that brings MASSIVE results!
Thank You!
I'd like to extend a special thank you to Coach Ryan, Coach Brandon, Coach EJ, Coach Jacque, Coach Sharon, Coach Rob, Coach Mandie and Coach Lucy as these incredible leaders have truly helped me in extraordinary ways.
In addition, my fellow classmates are world class! They inspire and motivate me to become the best version of myself on a daily basis. As a regular to the 6am class, my fellow regulars of this class make it to where I look forward to getting up early and starting my day with such an amazing group of people.
Thanks for being a Rockstar client Mike! 
___________________________________________________________________________________
Looking to commit towards more sustainable healthy lifestyle habits just like Mike?
Coach EJ and the Fit2Live Nutrition and Wellness Coaching Program can help!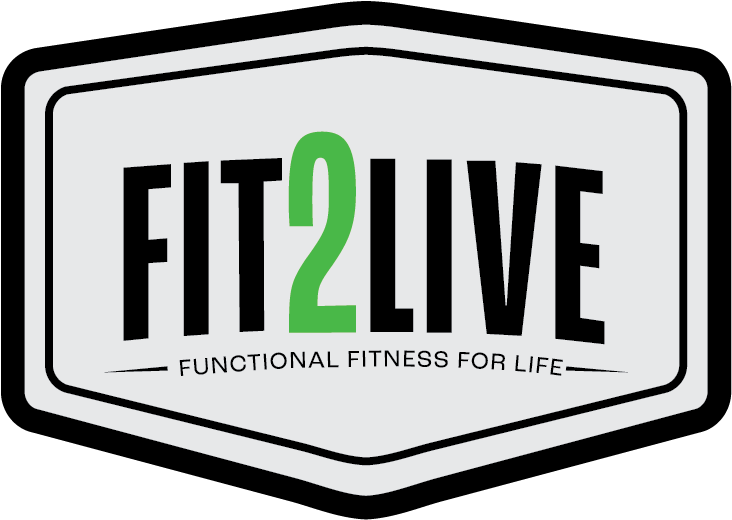 [/fusion_text][/fusion_builder_column][/fusion_builder_row][/fusion_builder_container]