Whether you're traveling for work or going on a much-anticipated vacation, you don't have to abandon your healthy habits while away from home.
You can have an amazing vacation or productive business trip without gaining weight or losing fitness.
Here's how!
#1. Move every day.
Just because you're away from Fit2Live Gym doesn't mean you should stop exercising. Going for a jog or a long walk through a new city is a great way to explore. Or, if you are short on time, head downstairs to the hotel gym for a quick, high-intensity workout. No gym? Try a no-equipment workout in your hotel room!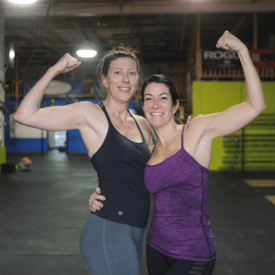 #2. Indulge intelligently.
You can enjoy drinks, desserts, and extravagant meals on vacation, but make sure to incorporate balance. Start the day with a healthy breakfast, and eat a light lunch if you know you'll be eating a decadent dinner. You can give some thought to your nutrition while away from home without completely denying yourself.
#3. Regulate sleep.
If you're on a work trip, it's easier to stick to your normal sleep schedule. However, one of the great joys of vacation is sleeping in. It's okay to stay up later and sleep in on vacation, but try not to deviate too wildly from your usual sleep schedule. To make the transition back to work easier, try moving closer to your normal schedule a day or two before you come home.
Remember, vacation doesn't have to be unhealthy to be fun! Follow these tips and you'll come home fit, well-rested, and happy.
Bonus Tip #4.
Enlist the help of a Nutrition and Wellness Coach to keep you on track and to hold you accountable during the difficult holiday and winter months. It can be the difference between gaining 10lbs and maintaining or losing 10lbs depending on your goal.
We look forward to helping you stay on track during your holiday travel!
___________________________________________________________________________________
Bonus reads:
Check out these bonus tips on staying on track while you're on the road.
Navigating a healthy holiday season.
4 Tips to Help You Stay on Track During the Holidays