This is Dr. Tereze.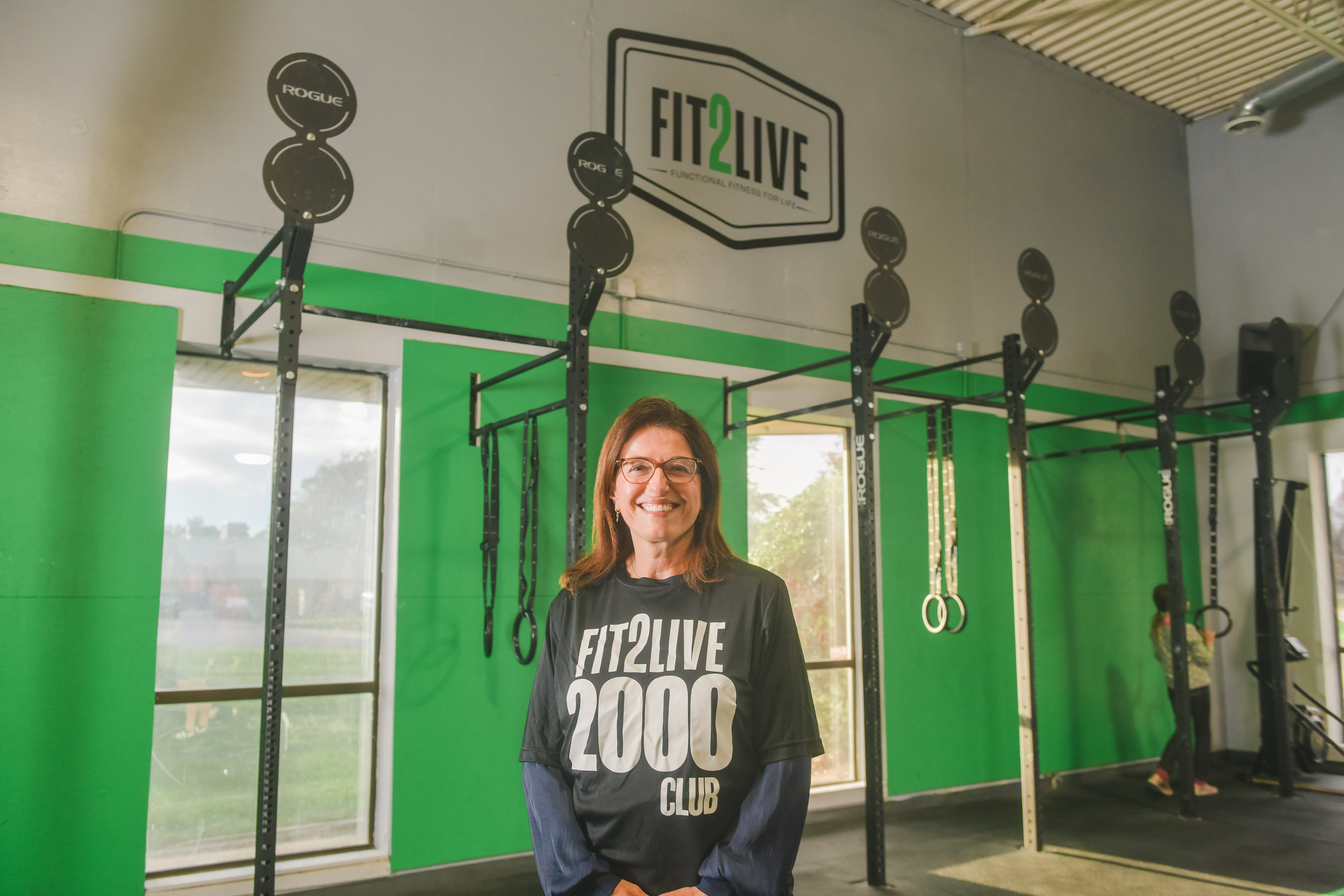 She is a 2000 class club member at Fit2Live and recently celebrated her 10th gymaversary at Fit2Live!
That's right, 10 years ago she made a decision to enlist the help of supportive coaches who could keep her consistent, accountable and having fun with her fitness routine.

Tereze has been consistently showing up, working hard and having fun at Fit2Live since August of 2013!

Tereze is a dentist by day.
She regularly shows up to classes at Fit2Live to add strength, endurance, mobility and more functional fitness to her day to day dentistry duties.

Tereze is focused, fun and a great conversationalist. She is a huge part of our down to earth community at Fit2Live.

She also has specific goals to balance out and strengthen her posture while also working on her imbalances from the regular leaning over of patients and other dentistry positions.

She consistently works on these opportunities for improvement and balance with weekly 1-on-1 personal training sessions with a Coach as well as in classes 3-4x a week.

She sees an opportunity for improvement, enlists the help of her coaches, and gets to work on attacking them!

Tereze has many great things to say about Fit2Live from her decade of hard work and fun at Fit2Live.
Here's our favorite quote from Tereze:
Fit2Live is a great place to work out, excellent coaching, very in tune to your goals, always assisting in modification and safety first. A wonderfully supportive atmosphere and very encouraging and inclusive to all skill levels and fitness.
I love coming to class for the variety of workouts, and community encouraged by the leadership of the gym to help each person be healthier, stronger and achieve any personal goals.
We would have to agree with Tereze ;).
We would turn around and say ditto to her as well. We can't say enough good things about Tereze. It's been a blast to coach her up and watch her fitness grow each and every year.
Are you interested in taking control of your health and fitness?
Maybe you're ready to invest in yourself and the next 1 year, 5 years or decade like Tereze.
Committing to a sustainable fitness routine is the best invest you can make in yourself, the ultimate insurance plan!
We'll meet you where you're at and get you well on your way to more functional fitness for life!
Alongside Tereze and many more awesome members at Fit2Live!