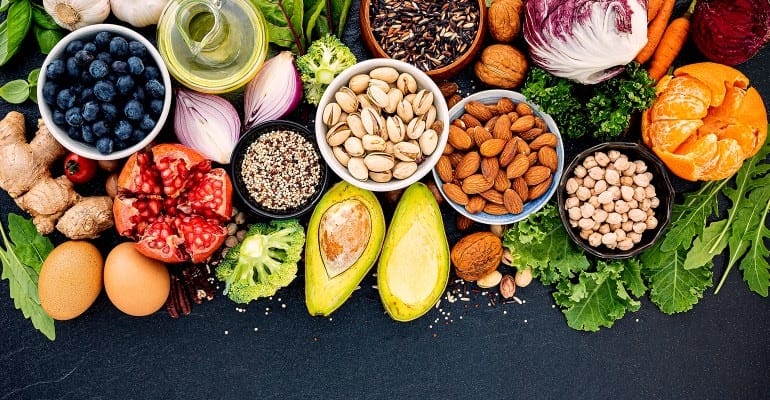 ___
When you decide to re-work a recipe, go in with a curious mind. Be adventurous and get the whole family involved. Experiment together and create an enjoyable experience. There will be some changes that you will hardly notice, there will be some swaps that may change the texture or overall sweetness/saltiness/flavor and you can decide if you like the change. As you work on adapting your recipes, remember to make only one change at a time. If you change several things, you will not know which affected the outcome in a positive or negative way.
____
You don't have to give up your favorite recipes when you decide to eat healthier.
Ingredients can be swapped, veggies can be added, sugar can be reduces and you may find that the adapted recipe tastes even better than the original.
Here are 5 tips for adapting recipes: 
#1. In recipes that require sugar, try reducing the amount by one third.
#2. In recipes that require fat, try reducing the amount by one quarter.
#3. You can swap fats, coconut oil for butter, avocado oil for vegetable oil
#4. Try a different cut of meat, ie use ground chicken for pork/beef.
#5. Use plain Greek yogurt in recipes that require cream.
One of the best ways to change your eating habits is to be mindful while you are eating.
Remember, your belly is 15 minutes behind your brain.
Focus on the food you are eating. What does it smell like? What does it taste like? Do not eat in front of a screen, allow yourself to experience the food, pay attention to when you are satisfied and save the rest for later.
Need help staying consistent with your healthy lifestyle habits? Looking to make progress with your nutrition and fitness goals this Holiday season rather than digression?
Schedule a FREE nutrition consultation with me at THIS LINK.
We'll discuss your goals and how I can help you make consistent and sustainable progress towards your goals, even in the toughest times (hello Holidays).
___